✨Amazon Prime Day: Super Sales for Super Nurses 🛍️🤗
Amazon Prime "Day," this year, falls on July 15 and 16, and it's a time of year for Amazon Prime users to indulge in shopping and saving on deals offered by Amazon. Last year, some of the best seller's were: Amazon Fire TV sticks, instant pot pressure cookers, Sonicare toothbrushes, and a Coca-Cola Zero Sugar.
Overall, it is an extravagant shopping and savings event, coupled with celebrations like big concerts (during which Taylor Swift performed this year) in order to promote Amazon's business by driving up profit and Prime membership sign-ups. All of this, though, doesn't mean that it's something you shouldn't be a part of. Why? Because even though you have to sign up to be a Prime member in order to participate in the sales event, you can do so just to take advantage of the deals because if you don't actually want to be a Prime member, be sure to cancel your subscription before they charge you for it.
There are a few things to know in order to prepare for the sales: though you can preview deals by downloading the Amazon app, for the most part, the deals are unknown until the sale days actually come. With the app, though, you can actually "Watch Deals," to see what prices of different merchandise may fall to. Typically, Prime members will save the most on merchandise that is produced by Amazon, but there are plenty of deals for other items, too, including a lot of items that nurses may need. This Amazon Prime season, stay tuned for deals regarding the following merchandise!
Coveted Littmann Stethoscopes
These stethoscopes can be quite pricey, but they are incredibly beautiful, and if you're looking for a new one, what better time to buy it than on Amazon Prime Day, during which there may be a deal for it? You could save on one that looks like this: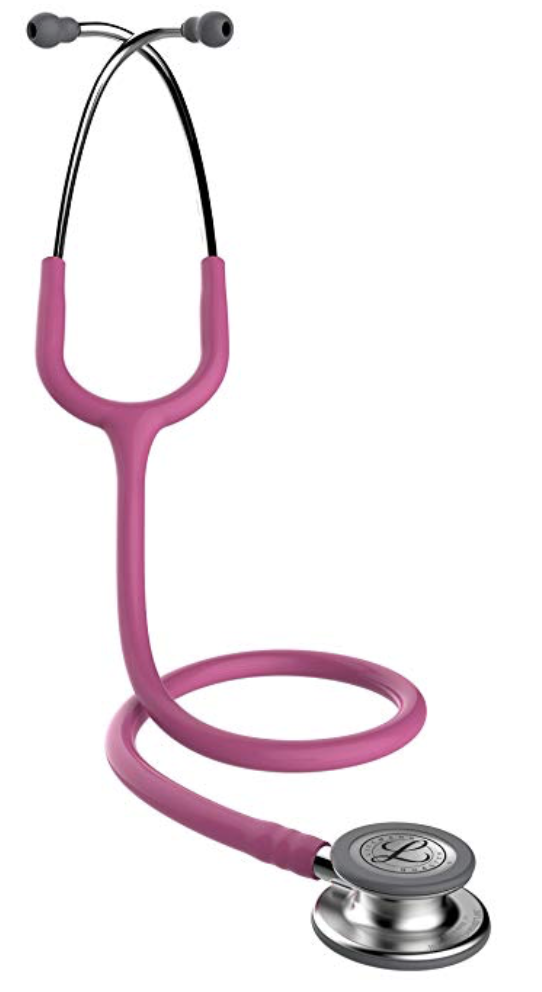 They also come in many different colors, freeing you of any stylistic restrictions as well!
Punny Nurse Cups, Mugs, and More
There are a lot of cute items on Amazon that'll make you want to show off the fact that you're a nurse, such as this wine tumbler here, which we know you'll definitely need sometimes after your shift or on the weekends after the long and sometimes arduous weeks of work that you will have. It would be a lot of fun, then, to take advantage of a lot of the content that Amazon has that will expand your collection of items that make it more difficult for others to not correctly guess your profession.
Comfortable Nurse Shoes
A good pair of nurse shoes can be pricey sometimes, though there are some pairs that are both comfortable and won't break the bank, but if there's a sale, nurse shoes are always a good investment, like the ones here. Why? Because one day, your shoes will be incredibly worn down since you work and walk so much. Lucky for you, if you buy a pair during Amazon Prime Day, you'll always have it in the closet for the next time that you need them, and you know what's even better? You got them at a great price!
Electronics (That Could Make Your Work Easier)
If you need something new that could make your job easier, maybe a purchase of electronics may help. For example, need a better alarm clock than your phone and the one you have, or just something for more hands-free assistance? An Amazon Echo might be useful, and during Amazon Prime Day, it's 30% off. Want to track your fitness, how much your eating, and how much your walking around and exercising conveniently? Then maybe a new FitBit would be of use, which you can get for 32% off: . Even this Apple Watch, is 26% off, saving you $80.00 off the original price of $309.00, and Apple Watches are convenient for those who are on-the-go, like nurses. There are plenty of other electronics to look at if your considering shopping for something new, like iPads, laptops, phones, and so on, so it would be helpful to take a look at for a couple of minutes during the sale days even if you won't buy anything.
Assistive Study Materials for Student Nurses
We know that getting through nursing school can be hard, but there are a lot of resources now to make the process less independent. For example, Amazon offers this pack of reference cards that can help nursing students study. A lot of stuff like this could also go on sale as well, so be on the lookout.
Of course, at the end of the day, this is all a really big capitalistic trend and maybe you don't need to buy anything new at all, which is fine. If you don't want to purchase anything, don't participate. If you hate what these sales stand for, don't participate. But if you are looking to get something new, if you want anything that's to help you on the job or something that's not nurse-related at all, it would be nice to wait until these sales and save money if you were going to buy anything originally anyway. So if you are one of those nurses that will potentially buy something during Prime Day: Happy shopping, nurses!