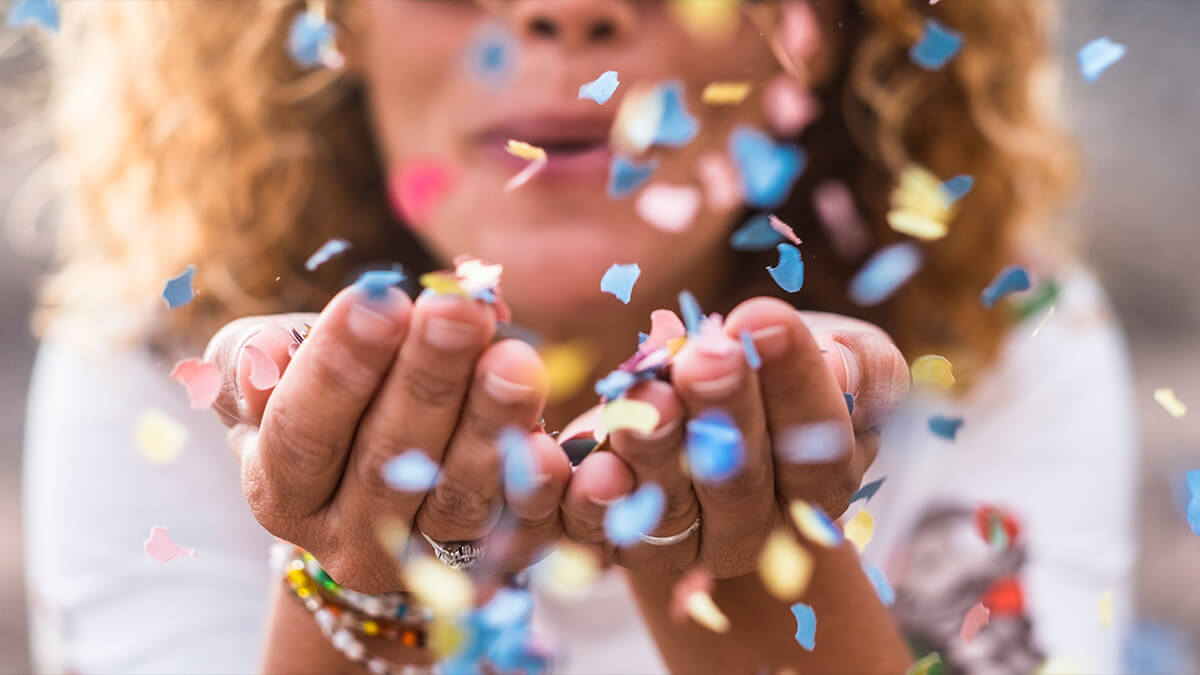 Celebrate National Nurses Week - 5 Tips to Remind Yourself Why You Became a Nurse
Nurses Week is coming up soon. The annual celebration begins on National Nurses Day, May 6 and continues through May 12 which is the anniversary of the birth of Florence Nightingale. In between these 2 dates are days set aside to celebrate school nurses, student nurses and the entire profession of nursing.
The American Nurses Association sets up a whole themed week of celebrations and provides logos and other media toolkits. The theme for 2019 is 4 Million Reasons to Celebrate Nursing. They also offer a free webinar for ceus to honor nurses. This year the webinar is Nurses4Us: Elevating the Profession. It will explore how each nurse fits in to the plan to improve, expand and elevate the nursing profession. Register before noon EDT on May 8. The webinar starts at 1pm EDT.
Nurses Week is a time for nurses to reflect on their own careers and re-prioritize and refocus. It's not uncommon for nurses to experience a time when they question their decision to become nurses. Nursing is a hugely demanding job both physically and emotionally. Rewards are more difficult to come by and sometimes it's just plain overwhelming.
Staffing ratios present a barrier to providing the best quality care and can be exhausting and certainly challenging. The hours are long, the paperwork exhausting and sometimes the work presents unsafe situations that no one should ever have to encounter.
But sometimes it's the most satisfying and rewarding career anyone could choose. Nursing is not for everyone and it shouldn't be. It takes compassion, empathy, and patience coupled with a strong desire to help others. It takes common sense and an insatiable sense of curiosity and perseverance.
Some of best advice I've received as a nurse serves to help me remember why I became a nurse and to refocus and prioritize when I've lost my sense of why I chose this profession.
1. You Won't Learn Everything in Nursing School
Nurses never learn everything they need to know in school. Many nurses have graduated without the benefit of performing some very basic skills; but don't worry, those you'll learn quickly on the job. Every day you'll learn something new. The learning never stops. Medicine and health care are not an exact science. Ongoing research and developing technologies guarantee you'll never be bored, static, or unchallenged. Ask any well-seasoned nurse who swore they'd never learn to use those darned computers or a smart phone.
Keep an open mind and become a sponge. Never let it dry up. Continue to soak up all the knowledge and information you can. Nursing is the backbone of the healthcare system. As the most trusted professionals, patients expect us to help them find answers and know what to expect and watch for. Continuing education for nurses may not be mandatory everywhere, but it is essential to providing quality patient care and achieving the best possible outcomes.
2. If It Feels Wrong, Trust Your Gut
No matter what the doctor orders, how loud he screams, what she threatens; if it feels wrong, you need to listen to that little voice, your, gut or that uneasy feeling. Check it out and involve the pharmacist, another doctor, your house supervisor, and anyone else who'll listen. Use your critical thinking skills and all of the tools available to you to investigate. Time may be of the essence and you don't want to override something for an extended period. Gather your army and figure it out. Be safe and be sure. Learn how to search the Internet effectively. Learn what your best sources of reliable information are.
Calmly ask the physician to please respect you and stop yelling so he can educate you and in turn you can educate his patient. Your license is on the line here too, and civility in the workplace is at stake. Sometimes this works because it puts them on the spot to examine and prove their point. But sometimes it will just make them yell louder. Best case scenario you never stop learning something new, earn a physician's respect and the patient gets better. Worst case, you prevent a disaster and get yelled at anyway.
3. Nurses Truly Make a Difference for Their Patients
One of the hardest things to remember is that the people we work with everyday are not at their best. Illness, injury, pain and other chronic symptoms wear on people and make them cranky, mean, stubborn beyond reason, sometimes violent or combative. They refuse help, they don't want your therapeutic touch or to talk, they don't care, they just want to be left alone and to sleep. Under better circumstances they might be "tolerable people," or they might even be candidates to become good friends. But today, this is what you have to deal with. And if it's not the patients behaving like this, it's the family members, and oh yes, sometimes it's both! Your desire to help people clearly comes into question on these days! They may not be there long enough to recover and make amends, or they may never even realize how ugly they were to you and your co-workers.
But what I have seen happen is out of the blue, someone will say thank you or let you know how much you helped them. These are the moments, the memories and experiences that will feed your soul and remind you why you do this. Take time to dwell on them for a moment. Smell the flowers they sent; eat the candy or treats they brought; relish the hugs they gave. Write them down. Put them in a jar, and on days when you really needed some sense of a reward and got nothing; take them out and remind yourself you truly do make a difference and keep going!
4. Keep Track of Your Successes and Failures
For new nurses, this is one of the biggest helps I can recommend. Keep a journal or write yourself notes to remember the successes you have. Capture the moments. Perhaps you had to really step out of your comfort zone to get something done. You had to confront someone, or reprimand an employee, or let a patient go when no one was prepared. Write it all down. What transpired, how you felt, the reactions and responses, and what succeeded and what failed. Then what did you learn from it? Can you improve on it? What will make it easier next time? How can you avoid the same mistakes? Some you'll keep for a long time; others you'll figure them out and move on.
If you had a failure or made an error, write it down too. Why did it happen? Be honest so you can avoid repeating it. How could you have avoided it? What should you do next time? Is there something to do now to make it better? Medication errors are some of the most common medical errors. Learn how to avoid them. Examine the circumstances that lead to them.
Use this information to help you become a better nurse. And when you face those awful questions in an interview down the line, you can show that you take your job seriously and have used your critical thinking skills to explore your successes and failures to improve your performance.
5. Take Care of You
Caregiver fatigue also known as burnout is a real problem for all nurses whether they will admit it or not. Nursing is physically and emotionally draining and challenging even in the best of times. Nursing is a 24/7 job. Sick people don't take a time out so you can celebrate a holiday or your child's birthday. Even if you have the best job and schedule or work per diem, there will be times that your work-life balance will be pushed to the limits. Eating meals and taking breaks don't happen as they should. Some days you'll never see a bathroom. Other days you won't remember when you even had a sip of water. And occasionally you'll have days where you might be so bored you say out loud "it's too quiet." And then live to regret it!
You have to take care of you, so you don't become part of the problem. If the tank is empty, there's nothing to give or share! And guaranteed it will spill over to your personal life. Your friends and loved ones may never understand. It will all take a toll. Follow strict infection control and stay well.
So, before things get ahead of you, make a plan and work it! Be diligent and don't forget! Be sure you have lots of water and nutritious snacks to keep in your locker and transfer to your pockets. Pack a nutritious easy to eat meal. Schedule bathroom breaks (minimum of 2) and even learn to multitask and eat a snack while you prepare to go. Get sleep. If you struggle, take some action. Life and health coaches can help you discover alternative ways to manage bad habits and establish new ones to help you meditate, seek mindfulness, and balance your life. Get exercise and spend time just for you. Read, enjoy a hobby, spend quality time with family and friends. Take a chance and find out that holidays and birthdays can be special even if they're a day early or a week late. Learn to flex and have what you want while being there for your patients and your job. Be happy and balanced.