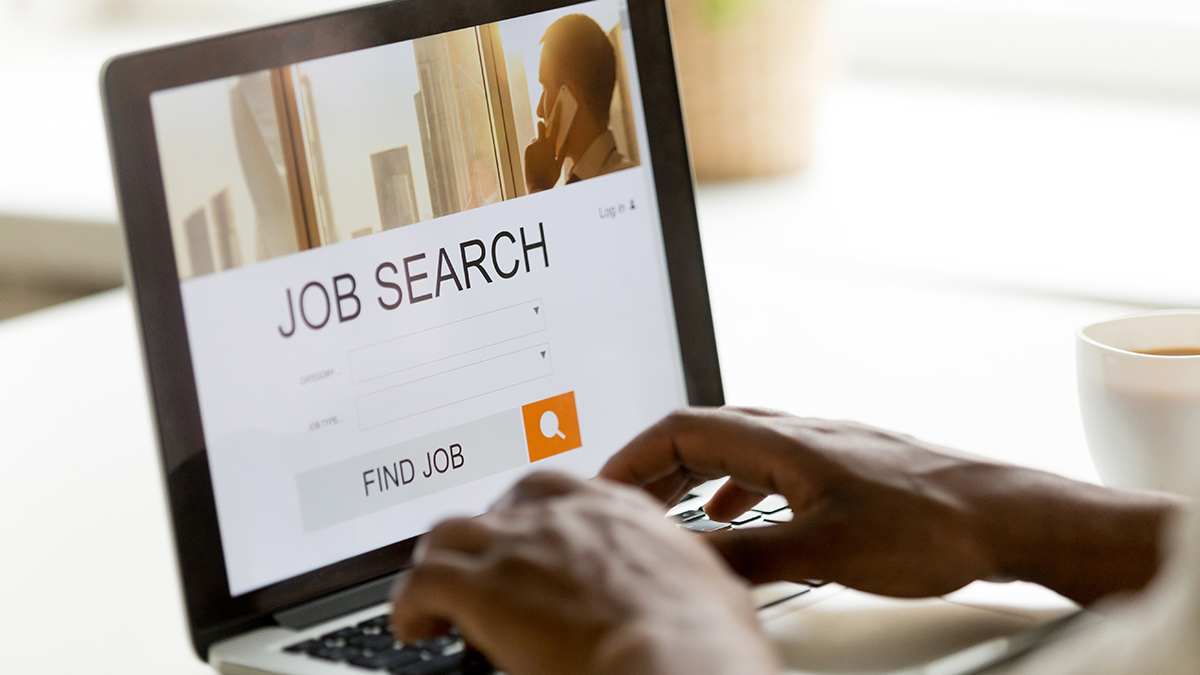 Graduating Nursing School Without a Job? Here's What You Should Do...
Everyone told you there's a nursing shortage, so where ARE all the jobs? No one's made you an offer. You have student loan payments due and you're panicking. Never fear, new grad! This happens all the time. Here's what you can do.
7 Steps to Take You from Unemployed to Novice Nurse
1. Breathe
First and foremost, breathe!
It's completely normal to feel stressed about making ends meet while you job search. However, because job searching ISstressful, you'll want to be extra aware of your self-care.
It's hard to give from an empty tank. Rest, good nutrition, and exercise are now more important than ever. Make sure you're taking good care of yourself.
2. Recalibrate Your Expectations
Every nurse went to nursing school with his or her dream job in mind. Few nurses land thatjob straight out of college. "Your nursing career is what you make it. Paying your dues is generally part and parcel of the process," said nurse career coach, author, and speaker, Keith Carlson, RN, BSN, NC-BC.
Recent graduates should prioritize finding a job that will allow them to develop their skills.
Long Island-based career coach Phyllis Quinlan, PhD, RN suggests new graduates look for jobs that provide robust orientations. "An organized, quality, competency-based orientation with the support and guidance of a preceptor is invaluable when trying to transition from new grad to novice nurse," said Quinlan. "The perfect shift, desired specialty, and salary will come soon enough; however, an in-depth orientation is priceless."
So, instead of focusing on your ideal salary, schedule, and specialty, look for a position that puts you in a supportive environment with phenomenal training.
If you wanted an ideal schedule in your dream specialty, then you may be disappointed. Quinlan suggests students "put their disappointment aside and get busy preparing themselves to achieve their dream once that conventional year of experience is completed."
3. Plan Your Career
If you're a particularly driven graduate, and it's hard for you to reign in your enthusiasm for a career in a competitive nursing specialty, then you may want to consider channeling your energyfor now.
Carlson suggests creating a career roadmap. "Maintain awareness of your short-, mid-, and long-term goals. Keep your eyes on the prize of where you really want to go. The rest can be gravy if you play your career cards right."
Quinlan recommends supplementing the experience you will gain in your first job with continuing education programs. "If you're looking for a position in critical care or the emergency department; for example, look for continuing education programs such as Dysrhythmia Interpretation and ACLS to set you apart from your future competition."
In other words, don't waste time being overly nit-picky about your first job. Move closer to a career in your dream specialty on the side.
4. Prepare for Competition
As you conduct your job search, brace for competition.
Nursing jobs are NOT a dime a dozen EVEN THOUGH there IS a shortage of nurses. Older nurses are waiting to retire, and nursing schools are accepting and graduating more nurses in response to the shortage. So, unfortunately, you will compete against other qualified nurses for open positions.
Accepting the presence of competition can make it easier to handle rejection. Being passed over for a job stings less when you know your competition was fierce. Getting rejected does not mean you're a failure.
That said— new graduates should expect at least one callback for every ten applications they submit. If you're not getting that, then it's time to strengthen your application.
5. Improve Your Application
The two career coaches we interviewed gave terrific advice for those looking to create knockout applications!
Carlson recommends using your resume and cover letter to provide your prospective employer with a complete picture about who you are and what sets you apart. "Leverage your previous life and professional experiences," said Carlson, "and make sure your cover letter addresses the actual position and facility to which you're applying. Generic cookie-cutter resumes may go straight into the recycling bin."
When crafting your resume, you also want to avoid buzzwords. Your resume is going to be read by a bot and filtered by keywords, so you need to be strategic about word choice too.
Paint a vivid picture and be sure to include where you did your clinical rotations, the number of hours you spent in your Capstone Seminar, and the specific specialty you focused on in that seminar.
Quinlan suggests using Arial or Times Roman font size 11 or larger, your personal email (not your school email), and a border to anchor your resume. She also encourages new graduates to create a portfolio to showcase their nursing school experiences.
If you create a portfolio, include your recommendations, BLS cards, continuing education work, and presentations or projects that demonstrate teamwork.
6. Speak "Recruiter"
Instead of submitting your application directly to an online job query, you can also contact recruiters on LinkedInand start a dialogue. If you do this, be sure to know what it is they're looking for in an applicant and what to emphasize.
Most recruiters will be looking at BSNs to fill in-patient positions. If you're graduating with an associate degree, you may have more luck with recruiters who need to fill Subacute Care positions, provided you're pursuing (or plan to pursue) your BSN, explained Quinlan.
Both types of degree recipients should emphasize key character strengths. "Most employers understand that new grads have limited experience," explained Quinlan. "They're looking for individuals that bring the added value of character strengths."
Character strengths you'll want to highlight include teamwork, flexibility, and resilience.
Of course, you will only want to speak about the strengths you have. If you focus on strengths that you don't possess, your coworkers will notice, and you'll burn valuable bridges.
7. Practice Interviewing
A lot of employers are asking behavioral-based interview questions nowadays. They want to know how you will respond in specific situations, and they figure this out by asking you how you would handle (or handled) various scenarios.
Most behavioral-type interview questions will focus on six areas: teamwork, adaptability, time management, communication style, patient-care, and motivation or core values.
For example:
"Describe a time when you worked with a difficult coworker. How did you handle the situation?"
"Describe how you would provide patient education."
"How did you handle a situation that put you under a lot of pressure. What was the result?"
The best way to answer these types of interview questions is to use the STAR format. Describe the Situation, Task, Actions that were taken, and the Result.
Take interviewing seriously.
Getting an interview doesn't mean you have the job in the bag.
If interviews make you nervous or you're shy, then practice. "You need to demonstrate grace under pressure, eloquence, self-knowledge, and a willingness to learn and grow and be an active member of the team," said Carlson. "Shyness, uncertainty, hesitation, self-deprecation, generic responses, and saying 'I don't know' will have you flunking your interview."
Carlson advises all new graduates to demonstrate their knowledge of the facility at the interview as well. "Show them you understand their needs, who they are, and what their mission is. Be self-respecting without being haughty. Demonstrate excellent conversation skills, impeccable dress, and good personal hygiene. Maintain appropriate eye contact and be ready to dig in and work!"
Students who don't feel comfortable about various steps in the application process may want to consider working with a career coach who specializes in nursing.
Embrace the Process
Don't despair if job searching has you feeling a bit blue. You're not alone. If you put our suggestions to work and keep a positive attitude, we're sure you'll be grooving down the hospital floor soon. Meanwhile, stay healthy and remember to take some pleasure in the all the new experiences you are getting, even if that's only learning how to strengthen your application for now. You're only a new nurse once, so stay calm and carry on. You got this!