NursingCE's Shoe Guide: Our Stylish Nursing Shoe Favorites
Constantly walking around during long shifts throughout the majority of the week can make a nurse's job quite uncomfortable. Standing around all day without breaks can very much tire out your legs and your feet, so good quality nursing shoes are incredibly important when it comes to this job. When looking for a good pair of nursing shoes, you should look for a shoe with adequate arch support, meaning that the arch of your foot will be resting comfortable while you move about. Without such support, your feet will feel unsupported, flat, and cramped up. Additionally, the shoe should not be heavy; lightness allows you to be less dragged down while on the job. Because of this, there are three ideal types of shoes for nurses: slip-on shoes, tennis shoes, and clogs. Continue reading below to see a list of our favorite products from our most loved brands!
Nurse Mates is a nursing shoe brand that is all about working comfortably and getting your shift done right. Affordable, well-made, and diverse in design, their shoes are sure to offer your feet the support that they need. If you're looking for a slip-on shoe that gives you the best of both utility and looks, then you should check out the Align™ Farrah in rose gold. This shoe is beautifully colored and comes with feminine ruffles so that you can add some character to your look. Additionally, the technology in this shoe is created to perfectly settle against the arch of your foot, ensuring comfort all day long.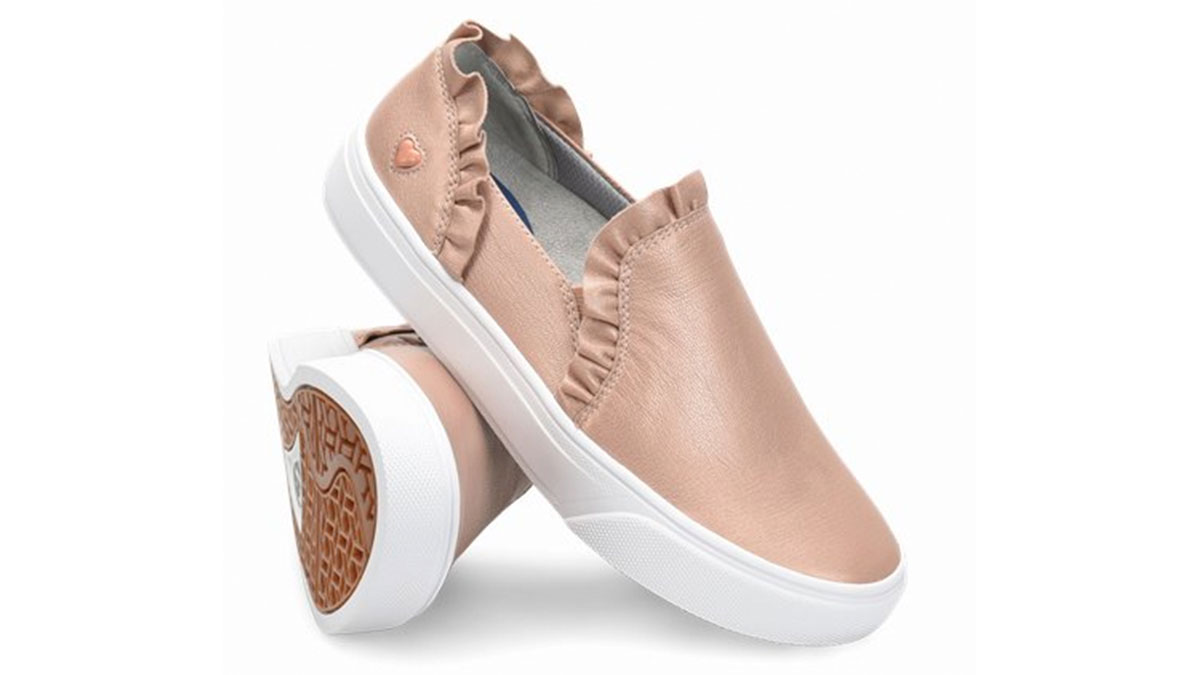 Are you into a sporter look? Then you should try purchasing a pair of the Align™ Boise in light grey. These tennis shoes come in a retro style, so you're sure to look cool while wearing them. More importantly, they are created to fit the arch of your foot so that you don't feel pain while walking around by the end of your shift. There is a padded collar for added comfort, a lightweight EVA bottom, and slip resistant. These shoes, then, are incredibly versatile well worth their price.
If you want a pair of clogs, you can't go wrong with the style Quarky in white. These shoes are incredibly minimalistic and simple; they are sure to be a comfortable staple in your closet. These shoes weigh less than two quarters, making it the lightest clog in the world. You'll be running rather quickly from room to room in these because you won't even notice that you have shoes on at all.
Unlike Nurse Mates, Dansko is a brand of shoes that is not specifically created for nurses. In truth, the most viable shoes from this brand are probably the clogs and the slip-resistant shoes. If you are looking for a pair of comfortable clogs that will buttress your feet, legs, and back while you work, then you should consider getting the XP 2.0 Multi Brushstroke Patent clogs. Not only are these great for nursing, but they also have a lot of attitude in their physical appearance.
If you're looking for a more classic version of Dansko's clog, then look no further! This professional clog comes in a professional metallic wash patent, and there are many variations for this fun design. Highly rated for good reason, this clog is what launched a Comfort Revolution. It showcases a reinforced toe box, an anatomically contoured PU midsole, an inner frame for stability and support, a padded instep collar, and a protective heel counter that gives your heel the freedom to move up and down. If this pair of clogs doesn't give you comfort, then we don't know what will.
Lastly, for those of you looking for a pair of sneakers instead, you should try out Dansko's Honor Blue Suede sneakers. These shoes are easy to put on and fit well with your foot with a built-in arch support that absorbs shock and returns energy, making sure that you'll be on your toes during your shift without feeling much pain.
Crocs is a famous brand that most of us know, and not just for nursing shoes. Their claim to fame was a shoe that can only be recognized as Crocs — iconically half clog, half slip-on. These shoes, though, gained popularity because they were incredibly comfortable, albeit not that visually appealing. Fortunately, since then, Crocs have expanded their product portfolio, and now, they have a lot more shoes than they did before. Some of these shoes are great for nursing, such as the Women's Kadee Work Flat. Out of every shoe that we've listed so far, this is the most different. It looks and is built like the kind of flats that you would wear on a date and pair with a skirt, but it's been transformed into something a lot more comfortable. The Croslite™ foam construction of the shoe makes it light and comfortable while distinctive heel cutouts will give you a lot of breathability.
Looking for a pair of clogs with kooky designs that are offered at no other website? Then try Crocs' Bistro Graphic Clog! These shoes have Crocs Lock™ slip-resistant tread, and they have Crocs Comfort™, making them lightweight and flexible. They come styled with a variety of graphic inspirations, such as flames, avocados, doughnuts, and more.
Lastly, we also recommend the Neria Pro II Distressed Graphic Clog. This pair of clogs comes in only one color, which is an intimidating maroon. It was made with Crocs Comfort™ technology, making it soft and durable, so you're sure to be feeling congenial all day.
AllBirds is a shoe brand that's relatively new but has gained a lot of popularity among young adolescents. They don't sell clogs, but they do sell incredibly comfortable sneakers and slip-ons. For example, take their Wool Loungers. These shoes slip on your feet incredibly easy and are engineered to be sweet and cozy.
If those don't provide enough support for you, then you can try their Wool Runners. This shoe was also made to be soft and comfortable, but it's also quite supportive and breathable. It will fit the arch of your foot well, so you'll be ready to run from room to room when needed. Moreover, both the Loungers and the Runners come in cool, aesthetic colors that are sure to be the desire of your entire clinic! Most of the colors are quite natural, though there is some fun in there with pinks, greens, and more. Additionally, we absolutely love the Wool Runners in Kaleidoscope; it's the perfect mix of fun, stylish, and minimalistic.
Lastly, for something geared more towards being lightweight rather than cozy, we recommend Allbirds' Tree Runners. This shoe comes in mostly earthy, natural tones, but it still looks quite cool and effortless. These shoes are rather light and breezy, made with a padded insole and a lightweight sole. In these, you'll always be ready to go.
Finding the perfect shoes for you can be tough; sometimes, your foot might be flatter than average or wider. It's definitely worth it, though, because with the right pair of nursing shoes, your entire shift can be carried out in a better, happier manner. We hope that this guide of three pairs of shoes from four different brands helps you when you're on the lookout for new shoes!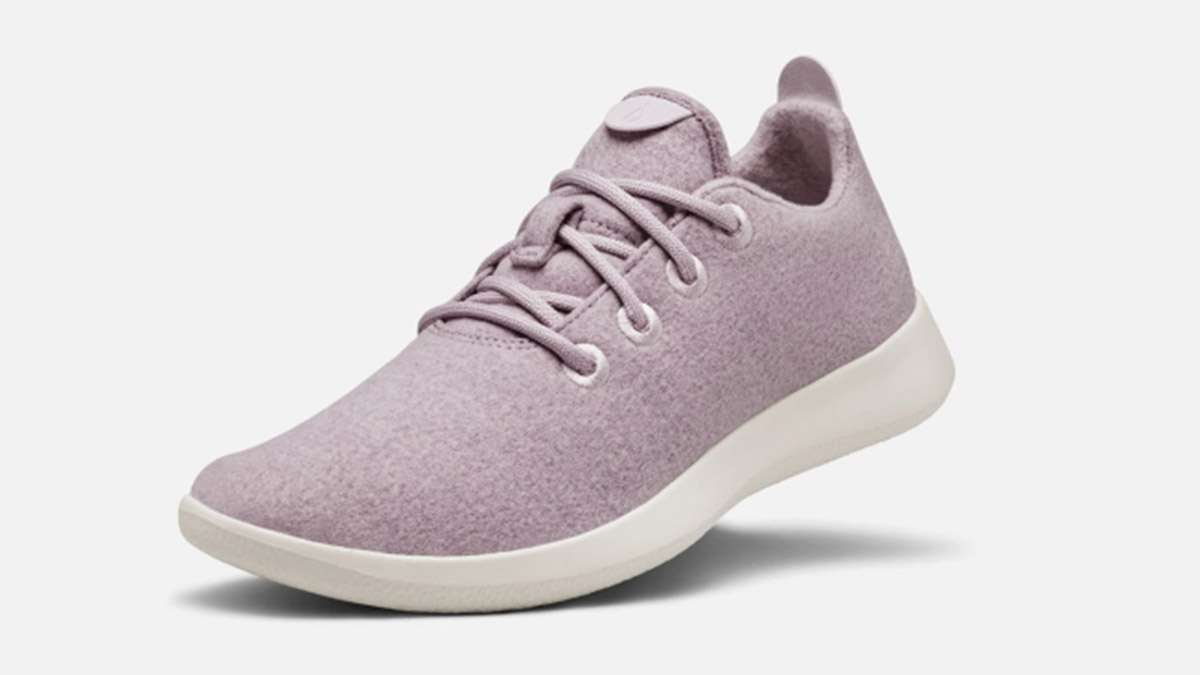 What's your favorite brand and why? Tell us on Insta or Facebook @nursingce