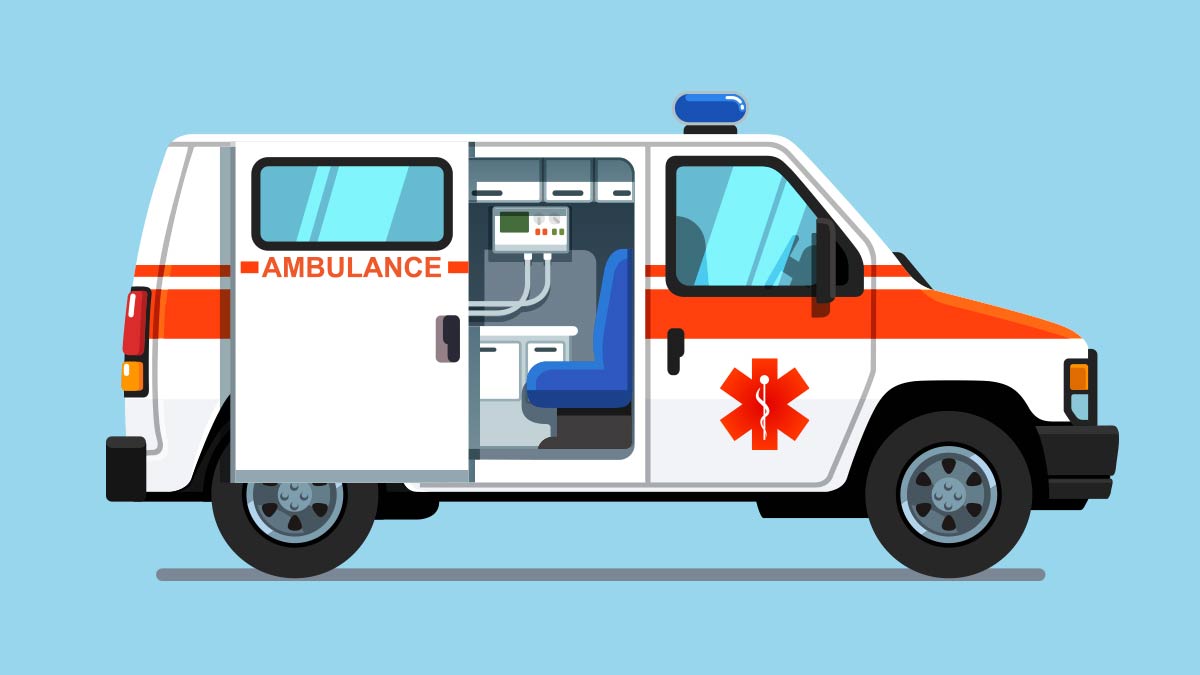 What Should People Know Before Becoming an EMT – Do you need Nursing CEUs?
The scope of practice for an EMT (Emergency Medical Technician) and a nurse are very different, but the EMT can be a stepping-stone to becoming a nurse by providing necessary medical or health care experience to nursing school candidates. EMTs can also prepare for professions such as paramedics, fire fighters, police officers, military personnel and other health care and public health professions. EMTs primarily find employment by ambulance services, government services and hospitals.
The job outlook for EMTs is expected to grow by 15% between 2016 and 2026 according to the Bureau of Labor Statistics. There are currently about 248,000 EMTs and paramedics employed in the US today. Most work full time, but nursing students have noted that it's a great option for part time employment while attending nursing school. The current median salary for an EMT is $16/hour or about $34,000 per year.
Qualifications and Education for an EMT
As with nursing programs, it is required for professional certification and licensure that the EMT takes the course(s) from an accredited program. The Commission on Accreditation of Allied Health Programs accredits EMT programs and provides a list of these by state.
To become an EMT the admission qualifications (check your state requirements) include:
Being at least 18 years of age (some school accept candidates at 16, but must be 18 to take the NREMT)
Possess a High School Diploma or GED or higher
Have a Social Security Number
Valid photo ID such as a Driver's License
Pass a Health Screening with all immunizations current
The candidate must be physically fit and able to lift and carry 100 pounds
Clean Criminal Background (example from Los Angeles County)
Negative TB test within 6 months of the start of the EMT program
Current CPR-BLS for health care professionals that will remain valid throughout the course (preferably from the American Heart Association)
Some programs will require a Prep for EMT course
Qualities for EMTs
These qualities will also apply to nursing and other healthcare professions.
Compassion.EMTs must be able to provide emotional support and empathy to patients in an emergency, especially when patients are in life-threatening situations or under extreme mental distress.
Team-Work skills.EMTs usually work on teams and must be able to coordinate decisions and actions effectively with others in stressful situations. EMTs need to be able to follow and give orders equally as necessary. There is no time for arguments and egos.
Communication skills.EMTs need to listen effectively to patients to quickly determine the extent of their injuries or illnesses and then be able to clearly explain procedures, instructions and convey orders to patients, family and team members
Physical strength and Agility.EMTs need to be physically fit. The job requires a lot of bending, heavy lifting, carrying and kneeling.
Critical Thinking and Problem-solving skills.EMTs must quickly evaluate the overall situation and assess the patients' symptoms and administer appropriate treatments.
The EMT course is at least 120-150 hours (or more) of classroom education and practice and prepares the individual to provide basic life support assistance. Depending on how often the class meets, the course can range from a few weeks to a few months. The cost ranges from about $1000 to $10,000 depending on the program. Additional costs include background check, uniforms (program specific), textbooks, stethoscope, NREMT exam fees, health screening costs including physical and any immunizations, CPR course fees, and state licensing fees. Upon successful completion of the course, the candidate can register to take the national registration examination (NREMT). After passing the exam, the candidate must submit for licensure by the state where s/he will be employed. Most states use the NREMT as the requirement for licensure, but some states require an additional exam.
The National Registration Exam
The NREMT has 2 components which will assess the cognitive understanding of the EMT role and process and the physical and practical abilities of the EMT.
The cognitive examhas between 70 and 120 multiple-choice questions and is a "computer-adaptive test" meaning the questions are tailored to the ability level based on responses. This means that the more correct answers given, the harder the questions get. Among the questions there will be 10 questions that do not count toward the final score, but candidates won't know which ones those are.
Things to know about a "computer-adaptive test" are: (1) there is only one "best" answer (even if all of them seem right or all of them look wrong), and (2) an answer can't be changed once it has been entered. Therefore, it's important to read each question carefully and consider the response. It's very important to not read into the question. Only consider the facts presented. This is one of the most common problem areas in failing certification and licensure exams.
To pass this portion of the test, the candidate must demonstrate entry-level proficiency in five major areas:
EMS operations
Trauma
Cardiology and resuscitation
Airway, respiration, and ventilation
General Medical, and obstetrics, and gynecology
If the candidate doesn't pass the first time, s/he may re-take the test two more times, but must wait 15 days between attempts. After three tries, if the candidate still doesn't pass, s/he must take remedial training before attempting the exam again.
The second aspect of the exam is a psychomotor examwhich evaluates the practical abilities. During simulated typical encounters with injured people this test assesses hands-on skills such as patient/situation assessment, bleeding control, joint immobilization, and management of a cardiac arrest scenario including bag-valve-mask ventilation.
At the basic EMT level, the practical exams are administered by state EMS office rather than the NREMT. The EMT school program will often provide frequent practice exams on both cognitive as well as practical skills. Usually the final exam is meant to finalize preparation of the student to pass the NREMT. Skill sheets are available from the NREMT listing the tasks that candidates will be expected to perform at the exam. The skill sheets also outline the actions that result in an automatic fail for that test, so be sure to review them and be aware.
Scope of Practice
The scope of practice for an EMT allows the EMT to assessvital signs, perform cardiopulmonary resuscitation (CPR), administer oxygen, bandage wounds, treat burns, and stabilize fractures. Typically the EMT cannot perform any procedure that breaks the barrier of the skin such as giving shots or starting IVs. Some states have several levels of EMTs with higher levels of education which trains them for more advanced levels of care including starting IVs and administering certain medications.
To become a paramedic and be certified to perform more advanced lifesaving care and treatments requires the candidate to be a certified EMT and complete higher level of education and training as an AEMT or Paramedic. The candidate must pass another national registration examination for AEMTs and become licensed by the state. Paramedics can provide advanced care such as administering a wide range of medication via injection or IV, stitching up wounds, interpreting EKGs, inserting breathing tubes, performing manual defibrillation. Paramedic training is typically 1200 to 1800 hours and usually fulfills an Associates degree.
Nursing CEUs Don't work for Recertification
Recertification as an EMT is similar to the nurse and required every 2-3 years as set by the individual state. Recertification requires 40 hours of continuing education for EMTs and must cover areas specific to the EMT scope of practice and therefore continuing education for nurses will not be accepted. The EMT is required to take ceus that relate to 3 specific areas. They must take 20 units in the National component, 10 units and the State or Local Component, and 10 units in the Individual Component. All ceus have to be approved by the CAPCE (Commission on Accreditation for Pre-hospital Continuing Education). In each component only 7 hours can be comprised of distributive education which consists of online courses, journal article reviews or videos. The balance in each component must be taken in a hands-on bricks and mortar environment under the direct education and supervision of a live licensed educator.
Education and experience as an EMT is a great gateway to the nursing program. It is often recommended as a path to take to satisfy exposure to and experience in healthcare as a means to better prepare prospective nursing students for the field. It can also help to weed out those who will probably not be successful in nursing school. The point to remember is that the scope of practice is different and those who have experience as EMTs will have to learn to adapt some of their thinking. This can be easily done. For paramedics interested in becoming RNs there is a bridging process available.