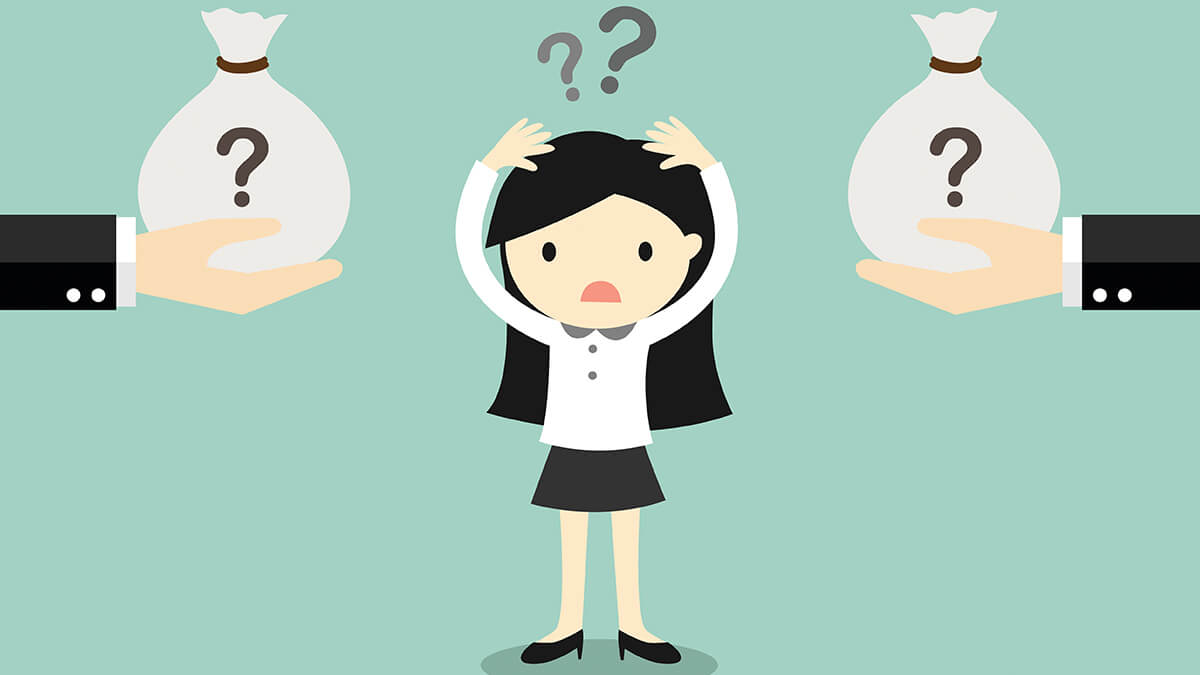 Women Dominate Nursing So Why Do Men Still Earn More?
The first nurses were women. The most storied nurses, Florence Nightingale among them, were women. For centuries, nursing has been a female-dominated profession so it is perhaps the cruelest turn that male nurses earn more than women. Certainly, there is ample room for skilled professionals of both genders in the profession, but why do women consistently get paid less than men, even in a profession they founded? The answers illustrate a pervasive gender wage gap that reaches deep into the front lines of healthcare.
The bottom line is this; male nurses make up only 12 percent of the U.S. nurse workforce, but they make an average of $6,000 more a year. The survey found that male nurses made $79,688 compared to $73,090 for female nurses. That's just one of the insights revealed by the 2018 Nursing Salary Research Report, a comprehensive survey of nurse's salaries in all 50 states.
*Chart courtesy of Nurse.com
Participants in the report were an average age of 48. Female nurses had an average of 19 years' experience and male nurses had an average of 15 years' experience in the field. Even when total hours worked, years of experience, education and certification level were accounted for, the survey found that men still made more money than women.
Other differences between male and female nurses did not statistically account for the salary gap either. For example, 43 percent of male nurses reported that they negotiate salaries, compared to only 34 percent of female nurses. The survey made a point of stating that researchers found no statistical relationship between willingness to negotiate and differences in salary.
The same is true of job level. While certification helps nurses of both genders to earn higher wages, it does not close the salary gap. For example, male nurses with certification earned an average of $81,672 while female nurses with certification earned $80,420. Male nurses without certification earned an average of $78,342 while female nurses without certification earned an average of $68,227.
Despite the professional level, whether the nurse was a staff RN or a Chief Nursing Officer, women consistently reported earning less than men. The only exception was the consultant/business owner category. In that profession, women earned $39,809 more than their male counterparts.
The survey's clarification that negotiating salaries, hours worked, and certifications did not statistically change salaries is an important one. Other reports make false assumptions, such as, a male nurses' willingness to negotiate salary is a reason for higher wages. The Nursing Salary Research Report makes it clear that that is an erroneous assumption.
A Medscape survey of more than 10,000 RNs in the US echoed the Nursing Salary Research Report findings. They also reported a tiny bit of good news regarding the pay gap. According to Medscape, in 2017 salaried male RNs earned 7 percent more than female RNs, which averaged $6,000. That's a tiny narrowing of the salary gap; in 2016, men earned 10 percent more than women. However, the gap between male and female hourly LPNs widened in 2017, with males earning 13 percent more than females.
Researchers also dug a bit deeper to try to find out why male nurses earn more than female nurses, despite the fact that both genders report earning similar hourly rates of pay. That is distressing in its own right because women generally have more experience than men. Medscape shares our dismay saying; "Pay rates are typically tied to years of experience. The fact that women in nursing, on average, have practiced longer than men (51 percent of RN/LPN women have worked more than 20 years compared with 32 percent of men) should translate to a higher average hourly rate of pay for women."
The report looked more deeply into the work habits of male and female nurses to find the roots of the disparities in annual income. Researchers found several possible answers, saying men are more likely to:
Work in hourly positions rather than salaried positions
Work more overtime hours
Work in hospital inpatient and intensive care units that pay higher wages
Work in urban rather than rural settings
Supplement income by taking call, working shifts that pay a higher differential, serving as charge nurse
Based on these findings, cumulative wages would result in a higher annual income for men than women, despite being paid the same hourly wage.
Brent MacWilliams, president of the American Association for Men in Nursing says he's not happy with the pay gap and says it's time to change it.
"Based on this survey, it seems clear men are being paid significantly more than women in the profession doing comparable work," he said. "I would call on employers to assess their current workforce for gender gaps and raise salaries to create parity."
We support that position and would repeat his call to action. Nurses are on the front lines of healthcare. They provide experienced patient care across a wide variety of healthcare settings. Their experience, training and insight demands equal pay for equal work. 2019 is the year to make that happen.