NursingCE.com is a comprehensive online resource to help nurses meet continuing education (CE) and licensing requirements for all 50 states and Washington, D.C.
NursingCE.com is a brand of Assessment Technologies Institute, LLC (ATI Nursing Education), a leading provider of assessments and other digital solutions to nursing schools that is an accredited provider for continuing education by the American Nurses Credentialing Center (ANCC). Nurses who complete courses on NursingCE.com will earn credits that are ANCC-accredited.
Learning how to be a nurse does not stop when you graduate nursing school. It is a lifelong learning process in a field that is constantly evolving...that is why we built NursingCE.com.
We were created as a one-stop-shop destination for all of your nursing continuing professional development needs. Our courses are designed so that you can receive the highest quality nursing education to stay up-to-date in your specialty area of practice and to meet your certification or state licensure requirements.
We Guarantee
Quality and Efficiency
We recognize that as a nurse, you are a busy healthcare professional. With that in mind, we strive to make it as simple as possible for you to fulfill your continuing education requirements without sacrificing the quality of your courses.
Our courses are written and reviewed by the top healthcare professionals to ensure that you receive the highest level of excellence. Each question comes with a detailed explanation and cited source material to ensure that you are gaining knowledge and retaining the material as you go through this experience.
You can access our courses and assessments on your phone, tablet, or desktop computer so that you can learn what you want, when you want it.
As a nurse, you spend a lot of time making sure that you stay current with your nursing knowledge and you're busy making sure that you complete the necessary requirements to renew your license. For states such as Florida, Georgia, West Virginia, South Carolina, Arkansas, the District of Columbia, New Mexico and Kentucky, we have teamed up with CE Broker to automatically report your completed CEs directly to CE Broker - making your renewal process easier.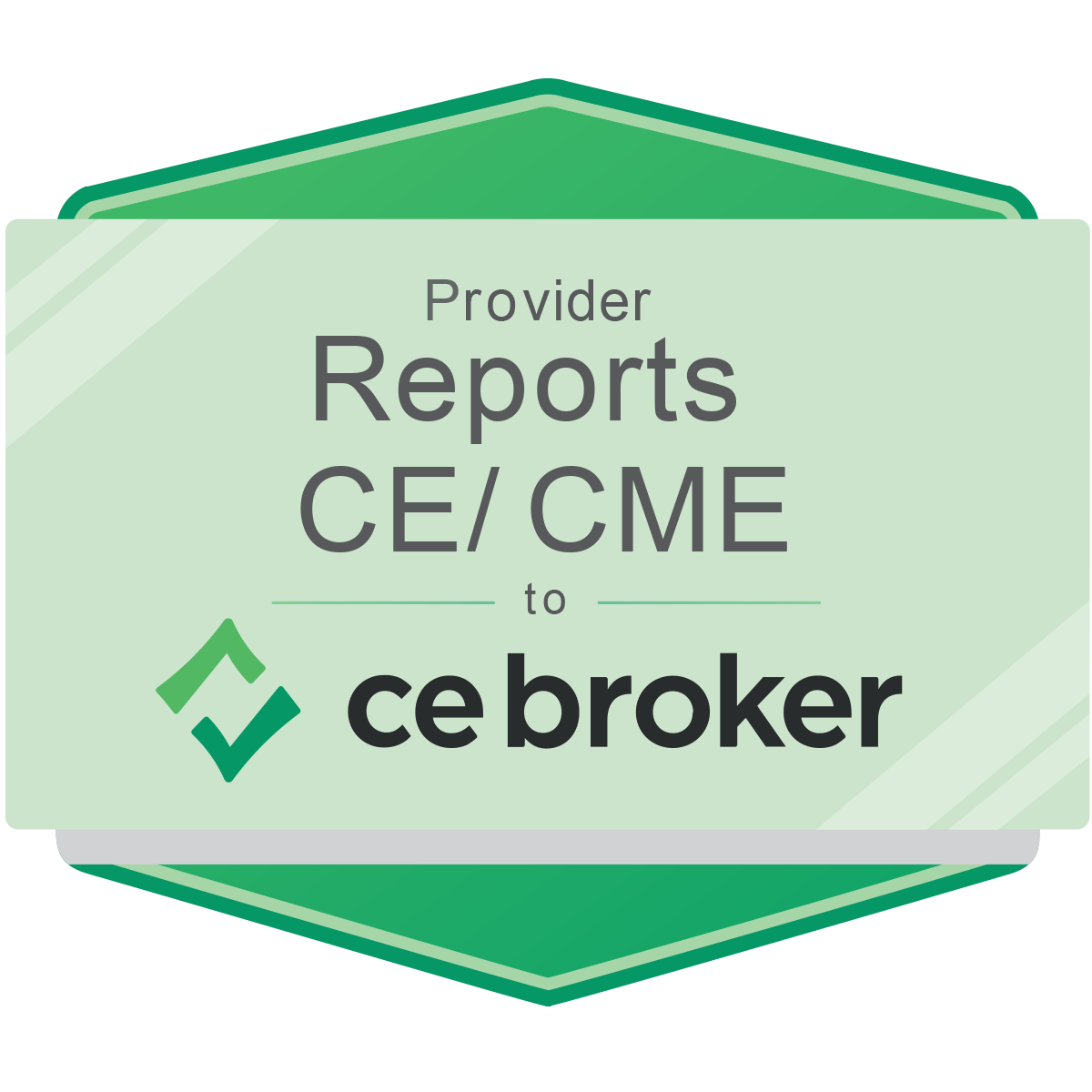 We Guarantee
Satisfaction
If you use NursingCE.com to fulfill your continuing education requirements, we guarantee you will be satisfied with your experience. If you're not satisfied, let us know and we'll do everything in our power to make it right. Again, contact us if you have any questions or need anything.